Gunn & Associates makes community a major priority. Our clients come from the St. Thomas area, and we work here, so we want to do our part to make it a better place.
Every year, we participate in a variety of activities and programs to support charities or just make a positive difference in our community. This page is our way of celebrating not only those events, but also our many friends and associates in St. Thomas.
Congratulations Elgin County graduates!
Join the residents and businesses of El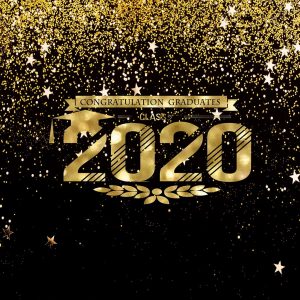 gin County to celebrate our 2020 graduates!
Gunn & Associates was not the subject of a break-in
To our clients, colleagues and community members: Contrary to what was reported by CTV news in this news article, GUNN & ASSOCIATES WAS NOT BROKEN INTO. Please spread the word so that we can correct this error as soon as possible.
EASTER HOLIDAY HOURS
Good Friday:   CLOSED
Easter Monday:  CLOSED
OFFICE CLOSURE NOTICE – COVID-19
WE CARE ABOUT OUR STAFF AND CLIENTS
The Coronavirus has and continues to take a toll on all aspects of our lives. Our primary concern is the health of everyone including their families.
Therefore, our offices will be closed to all members of the public as of 1:00 p.m. on Thursday the 19th of March, 2020. Thereafter, there will only be a skeleton staff available but there will be no meetings held in the offices unless some arrangement is made with the Lawyer responsible for an individual file.
The foregoing does not mean that you cannot communicate with the Lawyers and designated Staff by telephone or email and you are encouraged to do so.
We are reachable by telephone or email as follows:
Phone: 519-631-0700
Email: lawyers@gunn.on.ca
Individual lawyers can be reached electronically at their telephone number and email addresses which can be found under the "Our Lawyers" tab on this website.
Mail deliveries can be made through the mail slot at the front door. Any parcel deliveries can be made by ringing the doorbell to the extreme right and someone will respond through our regular office hours.
We appreciate your understanding.
GUNN & ASSOCIATES
Why Prepare a Will?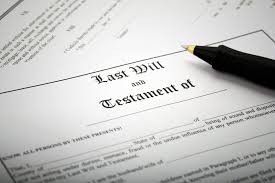 One of the most important things you can do for yourself and your family is to have a properly prepared Will.
See the article written by our associate, Helen R. Button, to learn more.
To schedule an appointment to discuss the preparation of your Will, please call us at 519-631-0700 today!
Heart and Stroke's Soup's ON – February 6, 2020
Consider supporting this worthwhile community event: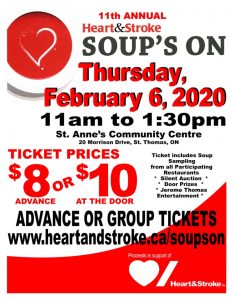 Happy Holidays!
From the lawyers and staff of Gunn & Associates, may you all have a Merry Christmas and a Happy New Year!
Christmas Tree Day
Yes!  There is an Act for that.  Check it out!
Great-EST* Giving Tuesday – December 3, 2019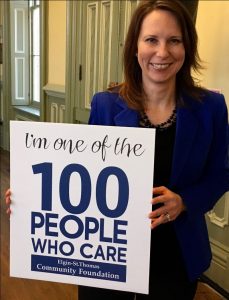 On the Great-EST Giving Tuesday (December 3rd), the Elgin –  St. Thomas Community Foundation is encouraging businesses and organizations, individuals and families to "help us help the homeless" in whatever way you choose. Make a donation, hold a bake sale, start a Fund, dress up, dress down, throw a Christmas party, have a pizza party, round up at the till, write a cheque. The ideas are endless. The Great-EST Giving Tuesday is about raising money to address homelessness, which unfortunately is now a local problem.
It's easy to get involved:
a) Plan an event or plan to make a donation.
b) Let ESCF know your plan.
c) Run the event or make the donation on or before Dec. 3.
d) Contact us to pick up the proceeds after Dec. 3
Thank you so much for whatever you can do!
Also 100 People Who Care returns on Giving Tuesday – December 3. 100 people donate $100 each, creating a pool of $10,000 that's granted out that evening to one charity. Deadline for charities vying for the shortlist is November 12. More info at www.escf.ca/grants and click on Apply For A Grant.
Recognizing Justice Marietta Lola Doreen Roberts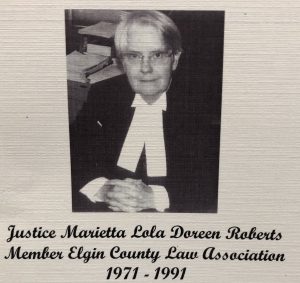 On October 17, 2019, members of the Elgin Law Association gathered to honour an esteemed colleague and much respected former member:  Justice Marietta Lola Doreen Roberts who was the Ad Volarum Recipient for 2019.
Marietta Lola Doreen Roberts taught high school at Alma College for two years.   After graduating Dalhousie University in 1970, she joined the law firm of Fanjoy, Hennessey, Kempster, Johnson and Gunn in St. Thomas and, at one point, served as the Acting Crown Attorney for Elgin County.  In 1987, Marietta won a provincial liberal seat in the riding of Elgin County.   In 1990, her political career came to a close at which time Marietta was appointed Judge of the Ontario Court of Justice in 1991.
In her role as a Judge, Justice Roberts has presided over thousands of Court cases and is well known for her integrity.   Justice Marietta Lola Doreen Roberts served as a Judge for 21 years.
Congratulations Justice Marietta Lola Doreen Roberts from all of us at Gunn & Associates.